Effective Annual Reports and Publications
Making the most of your reports and publications
An annual report is more than just a way of publishing your institution's facts and figures. It's a chance to celebrate your organisation's achievements and explain plans to build on them for the future. As well as being a legal requirement, published documents and reports provide the opportunity to highlight and celebrate your successes and draw in and envision your team members, stakeholders and wider audience.
Our creative team has a strong track record within the HEI sector for delivering visually attractive and engaging reports and publications.
Take a look below at some of the recent projects we've worked on with HEI membership organisation (BUFDG) and see how you can benefit from our experience and expertise.
What can we do for you?
We have a long history of working in the HEI sector, partnering with broad stakeholder teams and everything that entails, including dealing with multiple sources of feedback and balancing the needs of different areas in order to get a result that works well for everybody.
We can streamline and ease your project along by providing a complete fulfilment process. This means we are happy to manage the process, through design to delivery and everything in between. Having a single point of contact for design, print and delivery will simplify the project and means you can focus on feedback and getting the exact content you want.
As part of the creation of your report or publication, our creative team of designers and illustrators will work on delivering original, visually exciting layouts. Dynamic and interesting artwork can breathe life into dry or dense content. It can also help reflect your brand more clearly and emphasise the tone and style of the overall publication in a unique and captivating way.
Through our extensive experience we have the expertise to create engaging data-driven reports and visuals for effective communication of information and statistics. In addition to annual reports incorporating dozens of complex graphs, we have also created large print runs consisting of individualised figures and charts tailored to different members.
Through our work with BUFDG we have experience of utilising the Integrated Reporting framework (IR) to show an institution's holistic aims and the many varied capitals it can utilise and evaluate, showing the positive patterns and directions it is moving in. This helps to clarify communications between diverse or complex institutions where publications will be reaching a diverse audience with varying areas of interest.
Through our personalised approach to working with clients to create the best possible project outcome for you, we can tailor the content and information as needed to present institutional financial information to the desired audience in a relevant and effective manner.
BUFDG Annual Report 2020
We have been creating the annual report for BUFDG for a number of years, so we have a good understanding of their organisation and members and have been responsible for shaping their visual communications over this time.
Creating their annual report usually gives us an opportunity to try new design ideas, along with the theme of each year's national conference or a particular project they wish to highlight. In previous years we have used illustration to help communicate the main areas of focus within the report in line with key themes directed from the client.
This year was slightly different as we had been involved in several other design projects with them which illustration has featured extensively. Having created a set of illustrations for their publication 'Understanding University Finance', BUFDG were keen to incorporate this visual style. It was still important to apply differentiation between the previous publication and the report, which was achieved in the typography and use of colour palettes.
Print
An Illustrated Annual Report for the BUFDG Group
For the 4th year running we were tasked with creating and illustrating the BUFDG annual report
View case study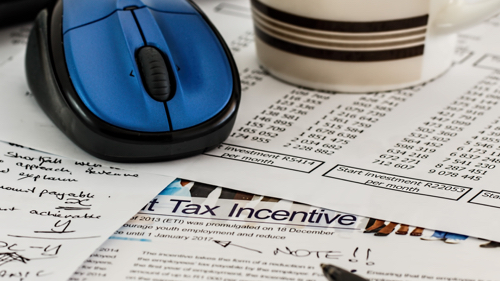 AUDE Higher Education Estate Management Report
We were approached to design, print and deliver the Estates Management Report 2019 for The Association of University Directors of Estates (AUDE). Working closely with them and their partners who collated and refined the datasets, we were responsible for processing and formatting the data and report content, creating a final 100 page report featuring over 60 graphs delivering clear data.
Additional to the full report was an executive summary report which highlighted key areas. As the project involved the complete fulfilment including delivery to members, a full set of branded stationery that matches the report design styles was developed, including letterheads, compliments slips and envelopes. Fulfilment included organising print, packaging of the various different print combinations and organising delivery to over 1,600 addresses, in the UK and internationally.
Print
AUDE Estate Management Report
AUDE approached us to create a detailed annual report which had to be informative and attractive
View case study