E-commerce Websites
Widen your reach and increase your sales
Creating Your Online Sales Platform
Unlock the massive potential of online sales to grow your company and stay ahead of your competition with a tailored e-commerce solution to suit your needs and budget. We have experience helping companies sell online throughout Europe and the US and can help you create an incredible shopping experience for your customers that is easily administered.
Bespoke E-commerce Solutions
CWS have over 20 years of e-commerce experience. We have been developing custom bespoke retail websites for clients ranging from start-up, single product companies through to global market places. We take the time to understand your requirements and longer term plans to develop a solution that not only looks great but can also grow with you over time.
Web Development
Eames.com - A Global E-commerce Marketplace
Find out how we built eames.com from nothing to a global marketplace
View case study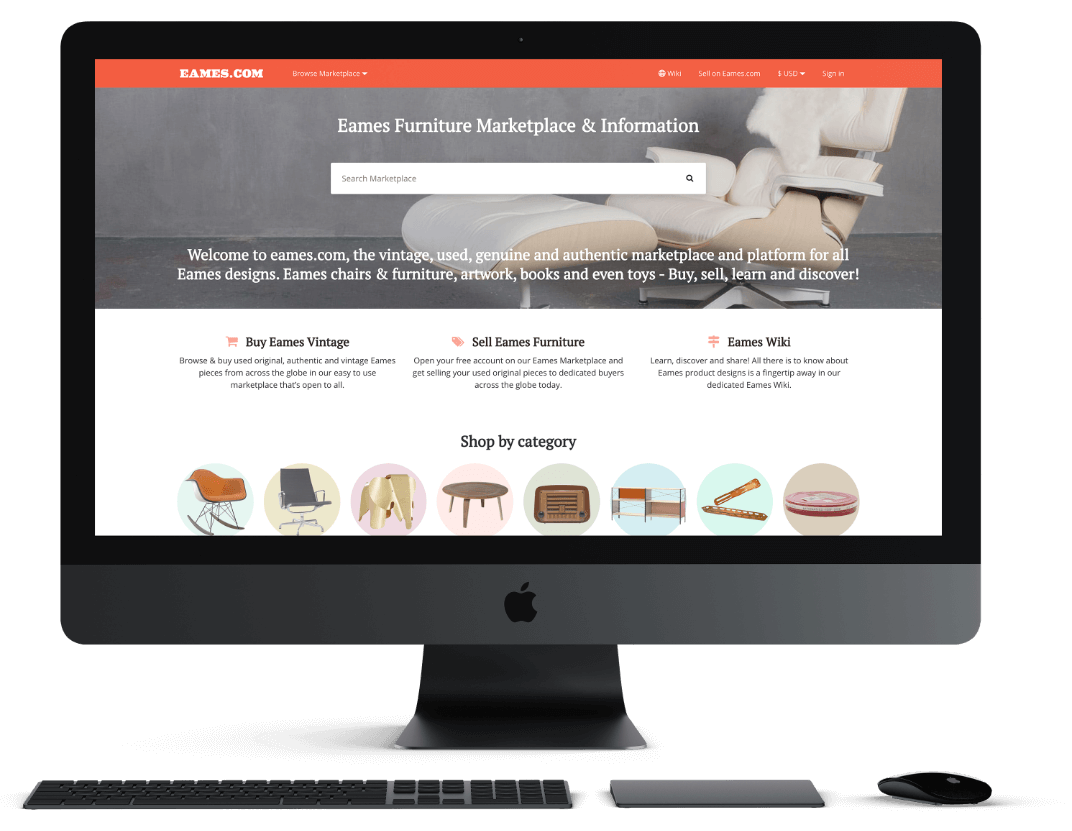 Shopify Developers
We have experience in developing shopify themes and apps for a range of clients over the years. Being a Shopify Partner helps us to work with you and your team to create a unique online shopping experience. Find out more about our Shopify Services.
E-Commerce
Shopify E-commerce Store For Innovative Product
Bespoke, performance driven shopify website
View case study