Web Applications
Making your ideas a reality
Web based Apps
There's an app for that. Or maybe there isn't but you've got an idea that will change the status quo and disrupt an industry. Or maybe there's a better way to do something and you need a hand making it a reality.
We can help, whether it's something specifically for streamlining your own business, or an app to take to market.
Web Application
Web-based Case Management System for Baca Charity
Helping facilitate the work of a great local charity
View case study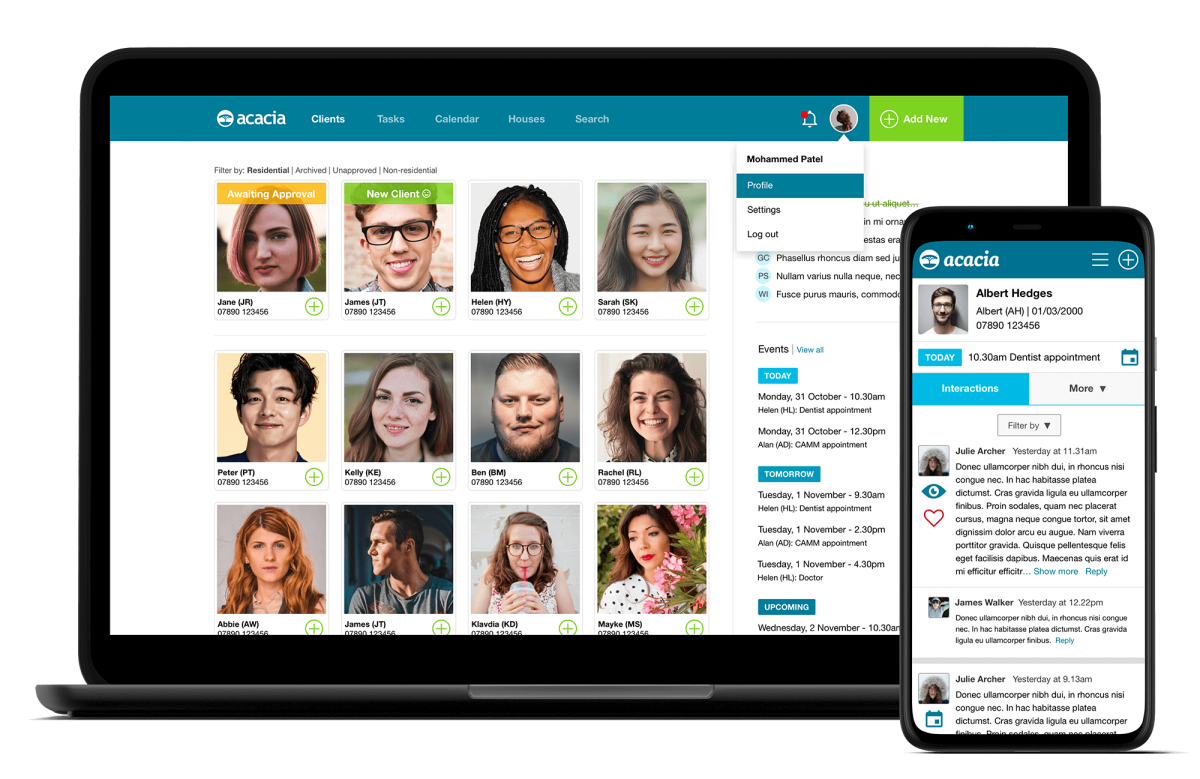 What is a web application?
A web application (or web app) is a type of software that allows users to interact with data through their web browser. Web applications work on any device that runs the supported browser(s) and has an internet connection.
Advantages of a web application
There are a number of reasons why you may choose to only have a web application or start with building a web application first. The development time tends to be quicker for a web-based application as you are only supporting browsers of your choice rather than development for iOS, Andriod or Windows operating systems.
All applications involving users and data require some sort of API link meaning you will need to have a web-based service running to handle the flow of data regardless of what devices you want to support.
Typically updates through app stores can take days to weeks to get approved, any update / bug fix will need to go through that process every time whereas with web-based applications we can operate a continuous deployment cycle pushing updates to your users with immediate effect.
Why use CWS
We are a small team of creative problem solvers with over two decades of experience in working on large scale data-driven web applications. Starting by asking the key questions to understand your business, we use this understanding to develop solutions that deliver incredibly creative and innovative solutions.